Wear Orange on Unity Day Oct. 19 and Show Your Support!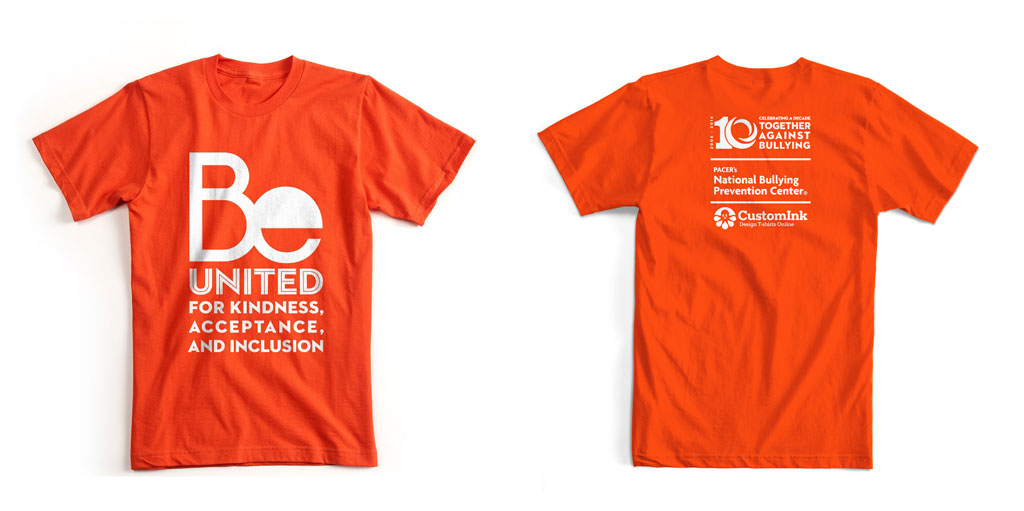 PACER has partnered with CustomInk to launch its sixth annual Be Good to Each Other campaign in support of Unity Day and the 10th anniversary of National Bullying Prevention Month in October. The Be Good to Each Other campaign motivates students, groups, and others to stand up for kindness, acceptance, and inclusion by designing and wearing custom bullying prevention t-shirts.
Official PACER t-shirts will be available for purchase for $12 beginning August 1, 2016. Between August and October, CustomInk will donate profits (up to $100,000) from the sales of bullying prevention t-shirts to benefit PACER in its effort to engage, educate, and unite communities nationwide. Order your official PACER shirt at customink.com/stopbullying.
Planning your own bullying prevention event? Design custom t-shirts for your school, club, or community group at customink.com/stopbullying.